Resume Limbo
Do you apply for remote jobs but never, ever hear anything back?
If so, your resume is probably in a state of limbo.
I see it all the time. Perfect candidates apply for their ideal remote job knowing they're a great fit. They feel confident they have the skills, experience, and abilities to snag the job. Surely, an interview is just around the corner, right?
Wrong.
Instead of getting an interview (or a Dear John letter), they get nothing. Silence. Crickets.
Their "perfect resume" is officially in resume limbo.
Resume limbo is the worst. You don't get an interview, which stinks. But you also don't get a rejection letter. Instead, you're left wondering what happened? And worse still you cling onto hope that perhaps someday (soon) you'll hear back one way or the other.
But that day never comes.
Now you're left feeling hopeless, defeated, frustrated, and ready to throw in the towel.
But don't give up just yet!
The good news is you haven't failed your remote job search. And it's not your fault.
Your resume is to blame.
(I bet you feel better already).
You just need to revise your resume to make it readable by both robots and recruiters. Yes, I said robots.
You see, most remote companies use Applicant Tracking System (ATS) to make hiring simpler. The ATS screens your resume before it's ever reviewed by a human. That means you have to create a resume that beats the bots and impresses recruiters. And, honestly, it's no easy task.
That's where I come in.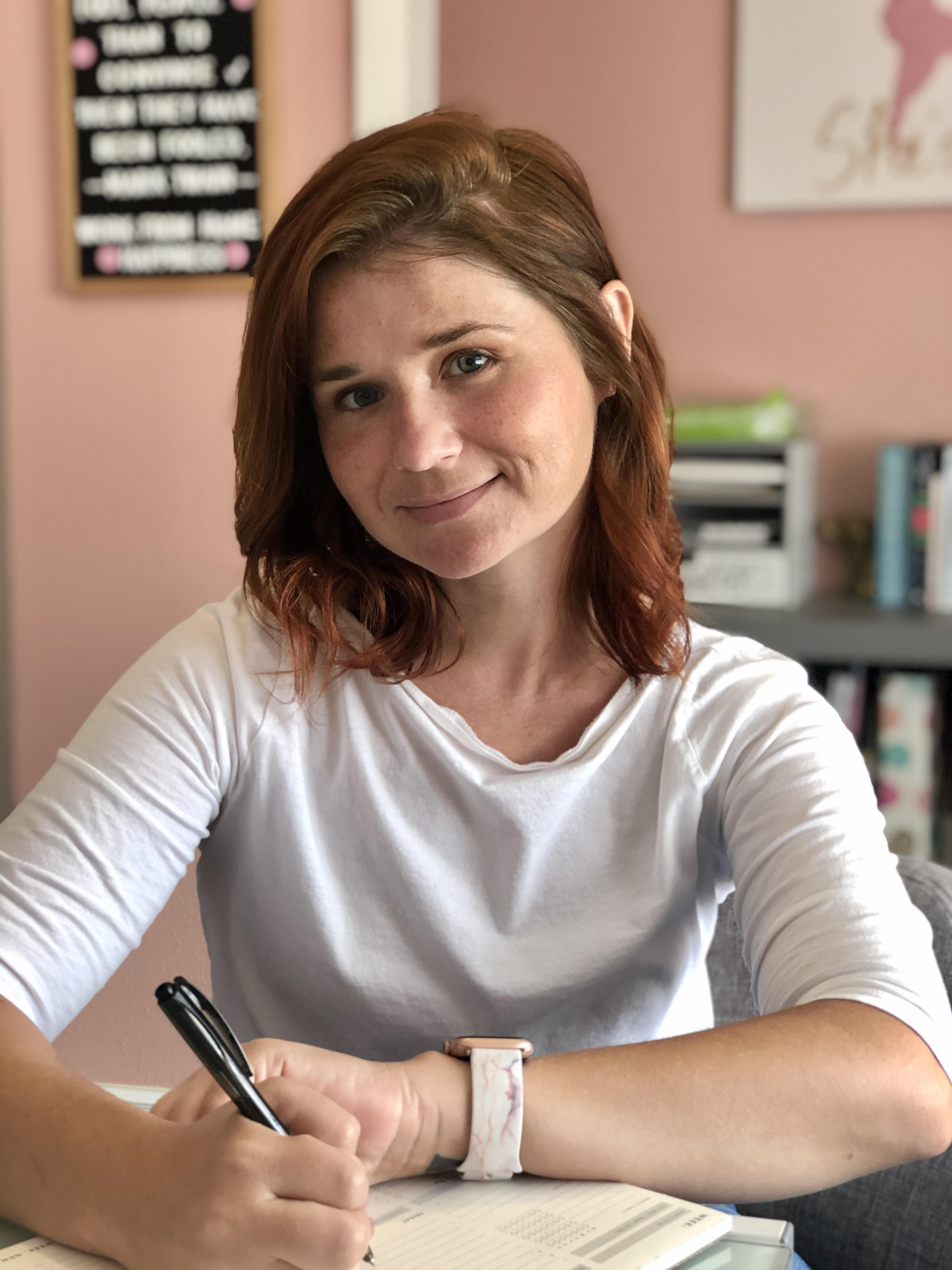 Hey. I'm Ashlee.
I'm a Certified Professional Career Coach (CPCC) who specializes in remote work.
I work with remote job seekers to transform their basic resumes into engaging, ATS-beating documents that impress recruiters (and get interviews).
I've been working remotely for an entire decade and can help you transition to telecommuter too.
It all starts with a well thought out resume that is keyword optimized for ATS but also readable to the people that matter -- hiring managers.
Together, we'll create a resume that does both. Now you can get out of a state of resume limbo and start preparing for remote interviews.
Remote Resume Rewrite
Writing your resume takes a lot of work, especially if you do it right. Today, that means crafting a resume that is easy-to-read and formatted for both ATS and recruiters.
That's where most remote job searchers get stuck. How do you know what ATS is looking for? What format should you use? Is your template the right one? Are the keywords relevant to the job?
Together, we can answer those questions (and more) through the Remote Resume Rewrite. This one-on-one coaching includes:
30-Minute Zoom meeting
ATS-friendly resume format
Actionable bullet points to impress recruiters
Keyword optimized for your desired role
Two rounds of edits, if needed
You receive an expertly reviewed and rewritten resume that is formatted to get past ATS so you can get in front of recruiters. Plus, perfectly crafted resume lines and bullet points that tells recruiters exactly why they should interview you ASAP.
Now, you don't have to worry about getting stuck in Resume Limbo and can start brushing up on your interview skills!
Frequently Asked Questions
Can I get a refund if I'm unhappy with my purchase?
I'm not happy until you're happy! If for any reason you're not satisfied with your career coaching and resume, reach out to me. I will do everything I can to address your concerns. If I can't resolve the problem, then you can receive a refund for some or all of your coaching.
How do I schedule my appointment?
You can schedule a day and time that works best for you via Calendly. Once you purchase the coaching session, you'll be prompted to pick a time to meet with me.
Can I reschedule?
Absolutely! You can easily go into Calendly and reschedule your coaching session any time.
How will we work together?
You and I will meet virtually via Zoom. We will also have a secure virtual coaching space via Teachable we will use to communicate, share, and collaborate with each other.
Free Bonuses! Valued Over $200...
Not only do you get one-on-one career coaching and a brand new resume, you also receive these free bonuses:
Access to The Effortless Remote Job Search Course
LinkedIn Profile Checklist
Personal Brand Checklist
Job Search Tracker & Organizer
Remote Work Scam Cheat Sheet
Sample Remote Job Search Schedule
Common Remote Interview Questions & Answers
Personalized LinkedIn Profile Review
Ready to get a better remote-friendly resume and receive these free bonuses? Sign up below to get started today: