Welcome!
Welcome to Remotely You, a remote-focused learning and coaching platform for out-of-the-cubicle thinkers, like you.
Remotely You is built with love 💛 by Ashlee Anderson, Certified Professional Career Coach and founding blogger of Work From Home Happiness.
All content is created with one goal in mind: Provide actionable, reliable career advice that helps transform traditional office workers to telecommuters.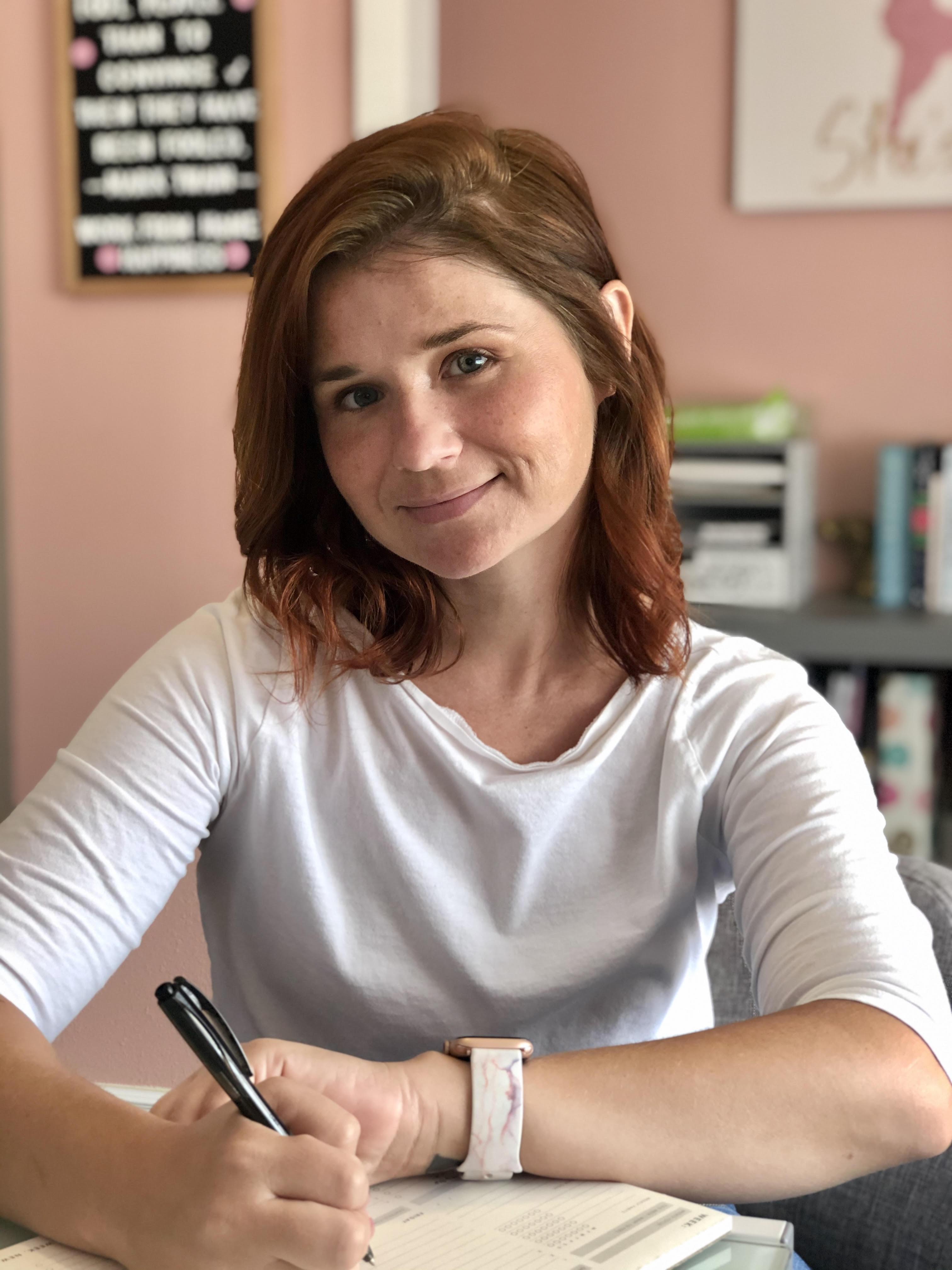 I'm a Certified Professional Career Coach (CPCC) and Forbes Coaches Council Member. I became a career coach because I genuinely enjoy working with job seekers, like you!
Back in 2010, my life looked a lot different than it does today. I was commuting to work every day, over an hour each way and tried (but failed) to climb the corporate ladder.
I was tired. Burned out. Disenchanted. And I was only in my mid 20s! Surely there was more to life than just work, right?
That's when I began to research work-life balance, and quickly found that remote work was best for me. I launched a career campaign as an aspiring telecommuter and, within a few months, had officially kicked my cubicle to the curb!
I've been working remotely since then, and am now on a mission to help you do the same.
As a career coach, I pride myself on providing short but actionable advice you can put to work right away. There's no long, drawn out lectures or filler content. Each lesson is purposefully bite-sized so you can easily consume it and get back to your job search.
Work with Me One-on-One
Need custom career advice from your very own remote work expert?
I've got you covered! Whether you need help with career marketing materials or just need a gentle push in the right direction, I can help you make strategic career moves.
EXAMPLE
Benefits of Remote Work
Today, we know more about remote work than ever (thank you, Covid-19).
The benefits of working remotely (beyond the pandemic) according to FlexJobs include:
Better Work-Life Balance
Some, but not all, remote jobs come with greater flexibility in how and when you work. If flexibility is a career ideal important to you, certain remote jobs can help you get that better balance.
Less Commute Stress
The average commute time in the U.S. is a whopping 27 minutes, each way. There are even some "extreme commuters" who travel 90 minutes or more just to get to work. Remote work means less stress getting to work as you navigate the 10-second commute down your hallway.
Location Independence
Do you live in an area with limited job opportunities? You're not alone. Job seekers in rural communities and small towns often have fewer options to earn. Remote work removes geographic barriers to better career opportunities.
Improved Inclusivity
Imagine a workforce that isn't limited by geographic boundaries. This allows for a diverse pool of employees with different cultural and socioeconomic backgrounds.
Money Saved
Remote work is good for your employer's bottom line as well as your own wallet. Companies experience lower overhead when office space is eliminated. You too can save big as a remote worker when you cut expenses like gas, routine car maintenance, parking fees, lunches out, business casual wardrobe, and more!
Positive Environmental Impact
When your car is parked during the day, it helps reduce greenhouse gas emissions. Plus, 100% digital work uses less paper and has the potential to positively impact air quality, according to a study by the EPA.
Increased Productivity
As it turns out, remote workers aren't just sitting in PJs all day binge-watching Netflix. Home-b report better performance which is a true indicator of overall productivity!
Happiness 😀
Last and probably most important is the happiness factor of remote work. I didn't name my blog, Work From Home Happiness for no reason. Greater personal health and overall well-being is reported by home-based employers. And I don't know about you, but I'm never going to say no to an added bit of happiness in life.
Ready to Jump-Start Your Remote Job Search?
Enroll in The Effortless Remote Job Search today for just $27. You'll quickly learn where all the real remote jobs are so you can avoid scams, direct sales, pyramid schemes, and multi-level marketing offers.
EXAMPLE